Individual project, 3rd semester, master at AHO
A bike helmet and helmet-lock designed to fit the OBOS city bike design, increase use of helmets on city bikes and be bold and recognisable.
ClickLock secures the helmet to the bike using the clasp from the helmet. Once the lock is opened through the Bysykkel-app, the clasp pops open.
Placed on the front of the bike, the helmet is visible and easily available. The helmet in the bike is a prototype CNC-milled in polystyrene, 3D printed nylon, rubber and miscellaneous hardware.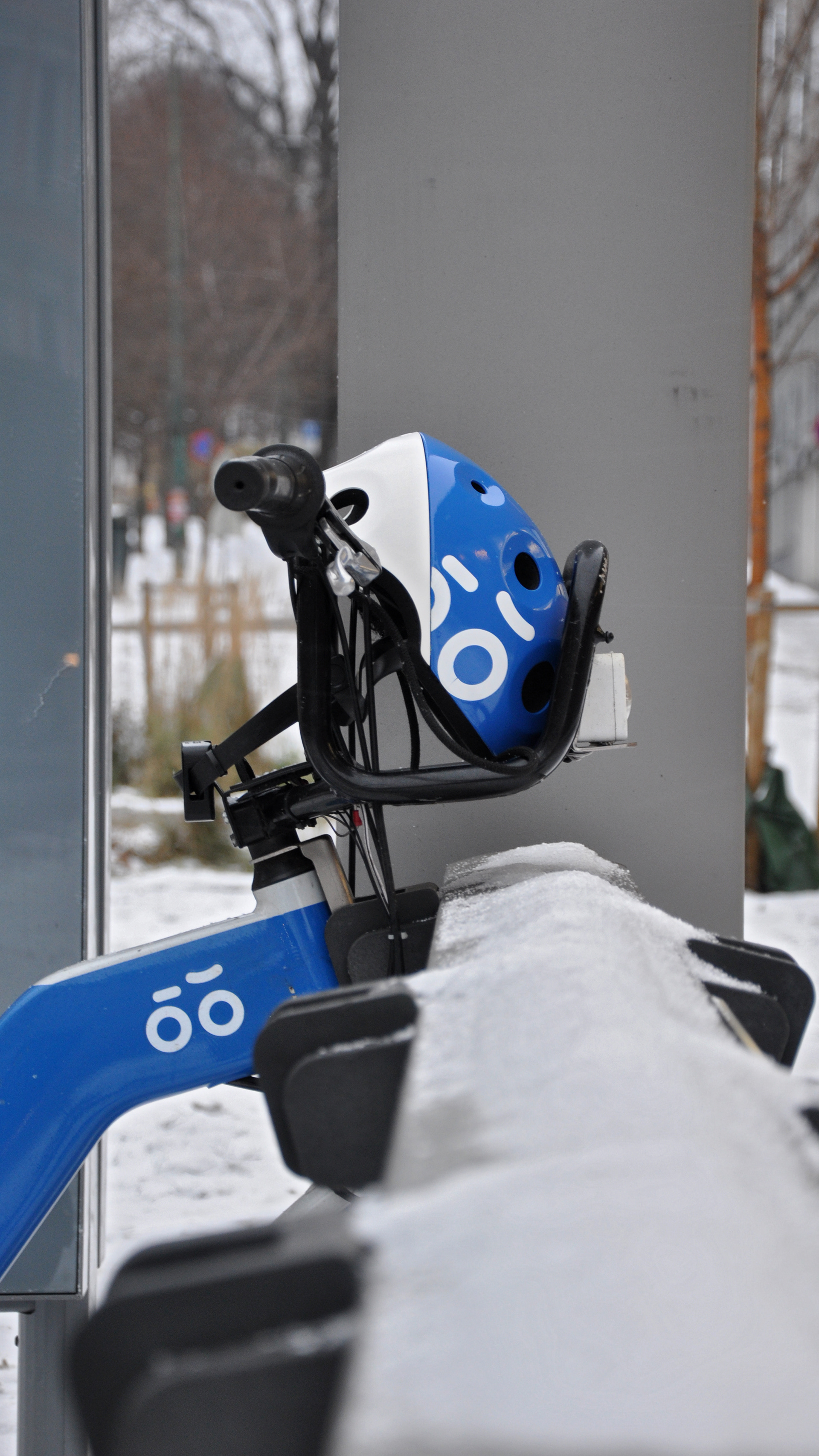 The app gives you a financial incentive to use the helmet.